Hello, today I am going to do an NHL 2021 mock draft. The lottery chances to win have been announced so I am going to predict who will win the draft lottery and who they will choose. A mock draft is like a fake draft that people use to predict what is going to happen. Here is my mock draft/draft predictions
Draft lottery predictions:
Seattle Kraken
Buffalo Sabres
Detroit Red Wings
Anaheim Ducks
New Jersey Devils
Columbus Blue Jackets
San Jose Sharks
Los Angeles Kings
Ottawa Senators
Vancouver Canucks
Chicago Blackhawks
Calgary Flames
Philadelphia Flyers
New York Rangers
Dallas Stars
This is honestly just random orders and I might be kind of biased with how the Kraken are going at 1 but they have a possibility of getting the first pick.
Draft Pick predictions:
Seattle Kraken select Owen Power
2. Buffalo Sabres select Dylan Guenther
3. Detroit Red Wings select Luke Hughes
4. Anaheim Ducks select Kent Johnson
5. New Jersey Devils select Simon Edvinsson
6. Colombus Blue Jackets select William Eklund
7. San Jose Sharks select Brandt Clarke
8. Los Angeles Kings select Matthew Beniers
9. Ottawa Senators select Carson Lambos
10. Vancouver Canucks select Chaz Lucuis
11. Chicago Blackhawks select Corson Ceulemans
12. Calgary Flames select Xavier Bourgault
13. Philadelphia Flyers select Fabian Lysell
14. New York Rangers select Nikita Chibrikov
15. Dallas Stars select Jesper Wallstedt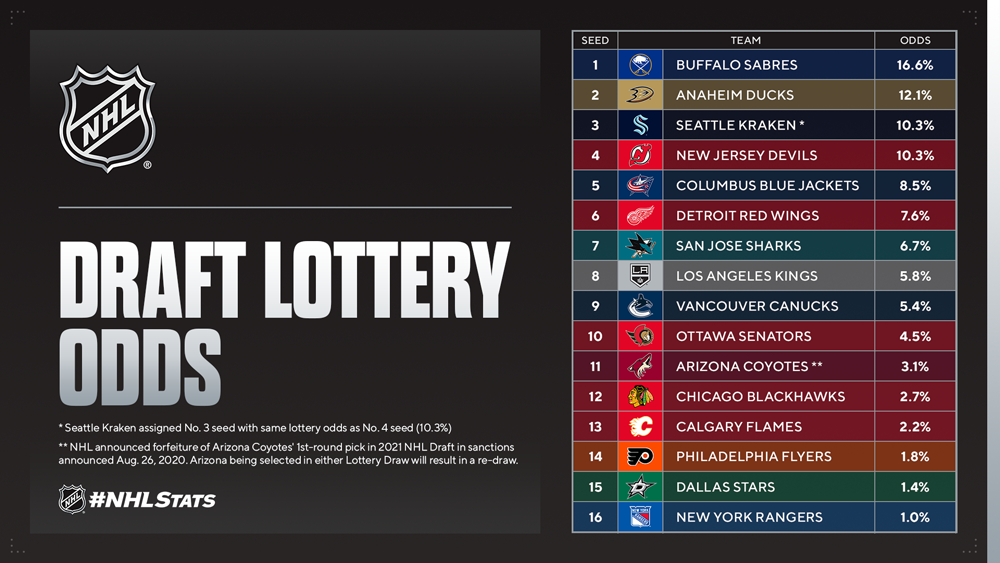 This is not my main blog for the week but I was bored so I made another one. Here is a link to the top prospects from this year and here is Jaydens blog and Ernests blog.