Hello. Today I am going to blog about my predictions for the first round of the playoffs. I have got opinions of my friends to get the most reasonable winners.
First is the North Division
Toronto Maple Leafs vs. Montreal Canadiens
Votes for Montreal: 2
Votes for Toronto: 6
This is a series where the Leafs could choke but the Canadiens are going to have a fire under them to win. I voted Montreal because the Canadiens have a bunch of experience because they have a bunch of stanley cup winners on their team. (Toffoli, Edmundson, Allen, etc.) and the Leafs do also have experience but their best players that play the top 2 lines lose game 7 every year.
Winnipeg Jets vs. Edmonton Oilers
Votes for Edmonton: 5
Votes for Winnipeg: 3
This is a really tough series to determine. I voted Jets and that may just be biased me but it depends when the Jets get a hot streak. If they play normally or in a cold streak they are getting destroyed in a  4 game or 5 game series but if they get a hot streak I think they have a chance at the series in 7 games. Whoever gets 2 wins first is going to win in my opinion.
Next is the Central Division
Carolina Hurricanes vs. Nashville Predators
Votes for Nashville: 1
Votes for Carolina: 7
The Hurricanes in my opinion are the clear winners here. The Predators would need to step it up another level and if they are hungry enough I guess they could pull out a 7 game victory. Then again, the Blue Jackets swept the Lightning, but that rarely happens so I think Carolina is making the second round.
Florida Panthers vs. Tampa Bay Lighting
Votes for Florida: 1
Votes for Tampa Bay: 7
This is a tough series that all comes down to depth. Each team has a good top 6, top 4 and starter goalie, but the Tampa Bay Lightning have a full lineup. Their only problem is goalie, where they have Vasilevskiy and the Panthers have Driedger and Bobrovsky, but you usually only play your starter in the playoffs anyway so I think the Lightning will be able to tire out the Panthers and take it in 5 or 6.
Next is the East Division
Pittsburgh Penguins vs. New York Islanders
Votes for Pittsburgh: 5
Votes for New York: 3
I voted for New York here because both teams are defensive minded and obviously the Penguins have Malkin, Crosby, and Guentzel, but the Islanders have Barzal, Palmeri, and Eberle, and they have the best shut-down defense in the league. They also have the better goaltending. I think the Islanders will win, but the Penguins do have a good team with experience.
Washington Capitals vs. Boston Bruins
Votes for Boston: 1
Votes for Washington: 7
This is going to be the closest series even though the votes don't show it. The Capitals I think will win. The Mantha trade shows that they are going all in this year and risking their future because they believe they can win. Mantha was a great addition and now the Capitals have one of the best offense in the league. Ovechkin, Mantha, Backstrom, and Oshie, and Carlson on defense. They also have shut down D like Chara and Orlov. Their only problem is goalie, where the Bruins could take advantage. However, Vanecek and Samsonov have proved they can be good so they might pull out some extra wins and get this in 7. The Bruins have good defensively minded forwards with Marchand and Pastrnak to score. They could also pull out a victory but they don't seem as hungry as the Capitals.
Next is the West division
Vegas Golden Knights  vs. Minnesota Wild
Votes for Vegas: 5
Votes for Minnesota: 3
I voted for Minnesota because Kirill Kaprizov lit a fire under them and they began the season in a spot out of the playoffs and worked their way to 3rd place. The Wild have the best of the Knights this season because they won their first game which gives them momentum and also the Wild went 5-3-0 against the Knights this year, which means that the Wild won 5 and lost 3 out of 8 games. One game was won in Overtime for the Wild so that shows the series will definitely be a close one, but I think the Wild can take it in 6 or 7 based off of previous performance. Every year there is one upset and I think this one will be it this year.
Colorado Avalanche vs. St. Louis Blues
Votes for Colorado: 8
Votes for St. Louis: 0
This was the only series were each person voted for one side. It makes sense, though.  Colorado has better everything. Forwards, defense, and goalie. The Blues  will need a new Binnington just to make it past the first round. To me, the Avs have this series in 4 or 5 if the Blues are lucky.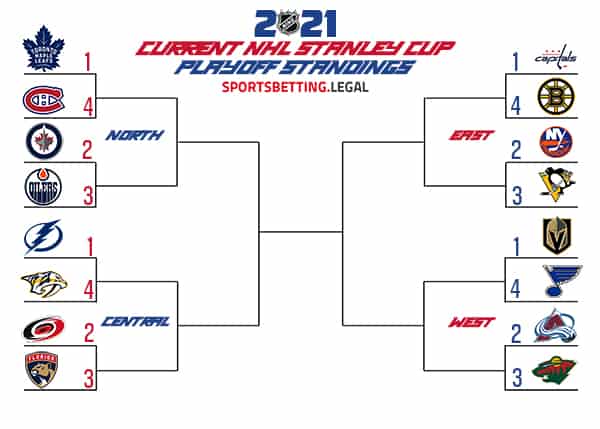 Here is a link to the NHL's website.                                                                                            
Here is Jayden's blog.                                         
Here is Ernest's blog.